Angelina - Urban Lodge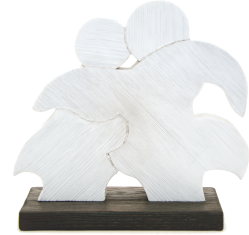 Is a small residence b&b located in the heart of the old city center in Tolentino , just in front of a traditional gourmet food shop, next to the historic library of the city, above a photographer's  studio and it is the brainchild of a different concept of hospitality. Its position and the characteristic context in which it is immersed, make it the ideal choice for those who are looking for a relaxing experience during a short, or even extended, stay in Marche region.
ANGELINA is charme, a place where each single detail is important, elegant and nestled in a warm and welcoming atmosphere but at the same time functional and modern.
ANGELINA is art, the perfect mix between poetry, sculpture and design creates  a place where a business or pleasure stay becomes intriguing and pleasant hint for artistic reflection.
ANGELINA is typical, moving away from standardization of the hotel industry we offer a completely autonomous stay, tailored to individual needs, the ideal solution for those who want to be absorbed by the charming atmosphere of the city center.